Medical Emergency Air and Train Ambulance Services from Patna
Panchmukhi Air and Train Ambulance Services Pvt. Ltd. is also known for its best Air and Train Ambulance Services in Patna. Our people can get world class medical treatment for patient transfer during air ambulance and train ambulance services. All our team is from a medical department like Doctors, Escorts, Nurse etc. Additionally, they are equipped with latest medical equipment and with complete knowledge of health care. Price for air ambulance as well as train ambulance fare is affordable for patient transfer from Patna to the destination place.
Emergency Air and Train Ambulance Services from Patna
Nowadays, Panchmukhi is providing its services in Patna, Bihar by Air Ambulance and Train Ambulance without hidden and extra charges under the supervision of the well expert medical team. The services of air and train Ambulance in Patna totally bed to bed or hospital to hospital with low and affordable cost.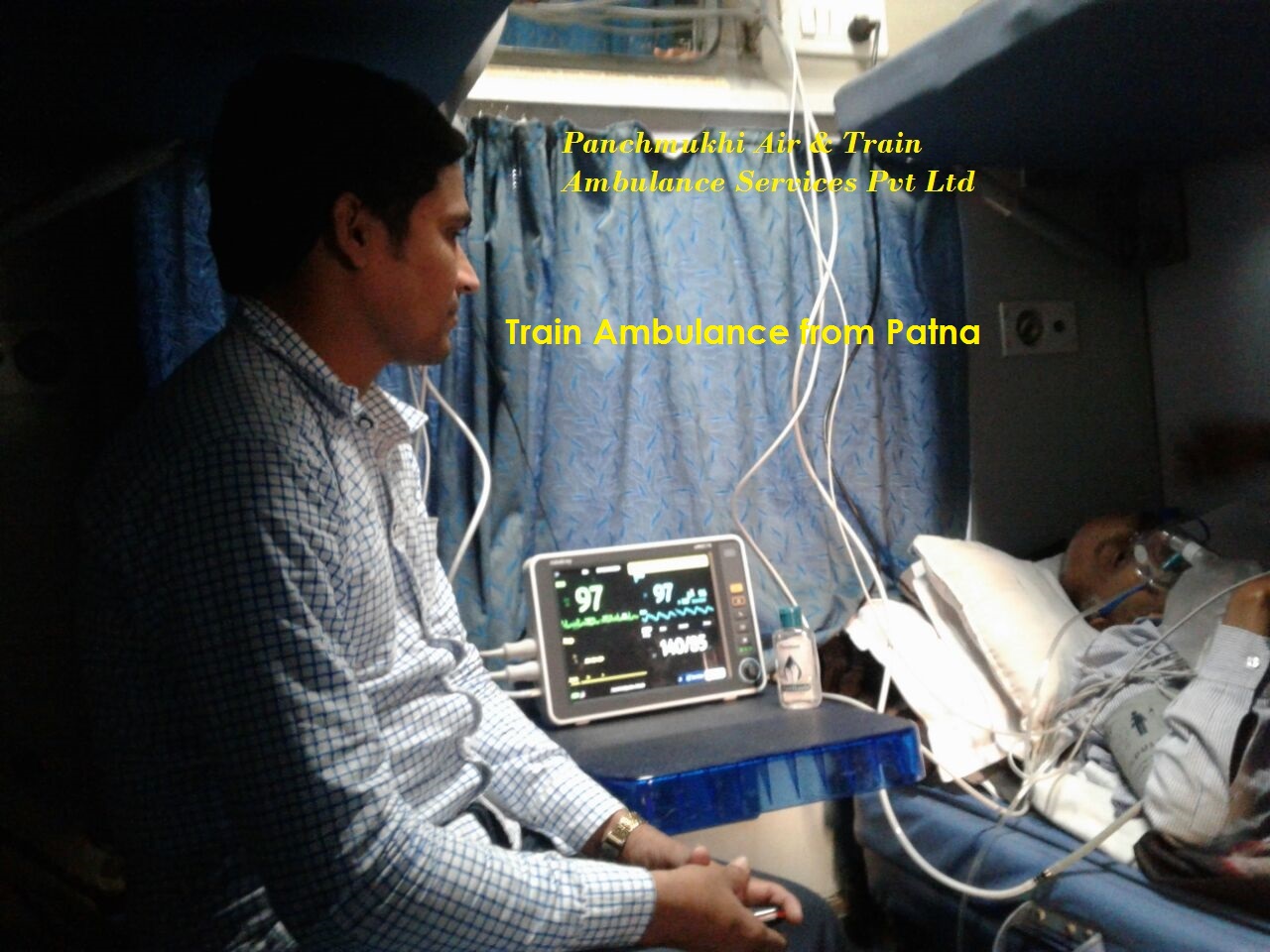 Today is the era of competition and Panchmukhi is an emerging ambulance service of air, train, and ground including very smart ICU equipment those would be familiar with both patient and his diseases. Panchmukhi provides air ambulance services in Patna to Delhi, Chennai, Vellore, Mumbai, Bangalore and all over India at low cost. The patients from Paras Hospital, Udhyan Hospital, CNS, Ruban, Rajeshwari, IGIMS, PMCH, NMCH etcetera are being carried to New Delhi, Chennai, Bengaluru. Avail the low fare ambulance services from Patna
Call us our helpline number +91-7070569645 for air ambulance Patna-Delhi, air ambulance Patna-Bangalore, air ambulance Patna-Chennai, air ambulance Patna to Mumbai, air ambulance Patna to Kolkata, air ambulance Patna-Siliguri, air ambulance Patna-Vellore, air ambulance Patna-Ranchi, air ambulance Patna-Lucknow, air ambulance Patna-Hyderabad, air ambulance Patna-Pune or abroad also with bed to bed medical transfer facilities.
Avial Panchmukhi Low Fare Air and Train Ambulance Services in Patna:
– Charter Private Air Ambulance Services from Patna
– Train/Rail ambulance services from Patna
– Medical Advice
– No Hidden Cost